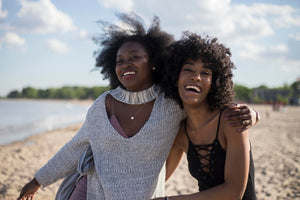 Reclaiming Feminine Care + Spirituality with Ancestral Led Knowledge. Handcratded Items that Lift + Balance!
Lalu's Treasures online shop is a fast growing idie brand, carefully curated spiritual goods + gifts, specializing in natural skincare and most importantly Feminine Hygiene Care, Naturally! What is an indie brand? It means all aspects of the business are handled by me. This includes creating each recipe + making each product in fresh batches with organic ingredients. I package + ship every order personally. I am also the one who designs every label, manages the website and answers each of your emails! With each passing year that I nurture my brand, more of you dope souls are spreading the word to others and I am so grateful for all of your love and support! . lalu k.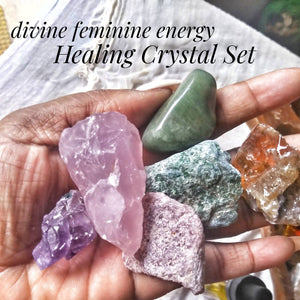 Say bye to heavy + painful periods!
Try our natural fibroid herbal tea and experience mental clarity, less bloating less pain. Are you finally ready to naturally free yourself from the painful effects offibroids?Fibroid Tea. Helps HealFibroids. 100% from the Earth. Sis, you deserve this!
Gorw your hair, Naturally.
Infused with Organic Herbs
Use for daily hair care or specialized scalp treatments
Features more than 30 essential oils and extracts
Helps improve length retention
Conditions dry scalp
Smooths split ends
Help Combat Acne.
Our Liquid African Black Soap Is great for those that suffer from acne, oily skin or dark spots but this jewel may be used by all skin types.

• All natural, cruelty-free, vegan formula
• Ideal for balancing oil on face, neck and body
• Deeply cleanses without drying skin
• Attacks acne and prevents future breakouts
• Helps fade dark spots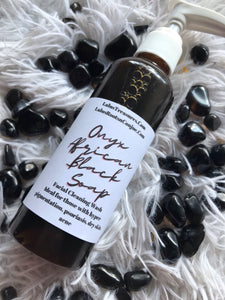 Meet the Owner,

Lalu K is a devoted mother, certified herbalist, womb therapist, spiritualist, creator and owner of Lalu's Treasures Yoni Wellness Studio in Houston,Tx, Lalu's Sacred Roots Wellness Apothecary and Lalu's Roots N Conjure.
2015, wanting to find a space where black girls can go and be spiritually free while basking in all of our Goddess/ship led Lalu to birth this spot.
I want to unlock your self-care practice with my specialized and traditional metaphysical products in order to transform your body, mind, and soul into a more productive and positive state by creating a path to deeper self-connection. My goal is to provide you with a renewed sense of self, grow your soul consciousness, and empower by connecting to inner healing, quiet, and peace that resonates with you.
Always in tuned with flowers, herbs and all things Earth magick, Lalu draws her creative energy to handcraft chemical free Yoni (Feminine Care) and sacred ritual tools to adorn the divine feminine + evoke the enchantment to day to day routine. With each passing year that I nurture my brand, more of you dope souls are spreading the word to others and I am so grateful for all of your love and support!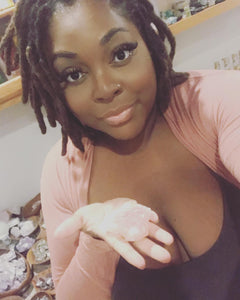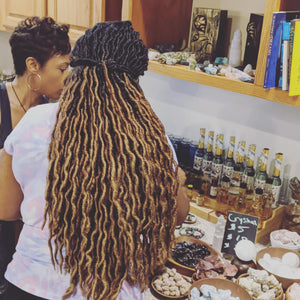 In Houston? Shop Us In Person!
I NOW I HAVE A PHYSICAL LOCATION FOR ALL MY HOUSTON TRIBE!!! WE ARE ACTUALLY LOCATED IN HUMBLE, TX.
NOT LOOKING FOR A YONI STEAM?! THATS FINE, SIS, I HAVE ALL OF MY MAGICAL AND MYSTICAL ITEMS AT THE SHOP AS WELL! JUST CALL OR TEXT THE SHOP AT 346-371-0285 TO GET DIRECTIONS AND YOUR NAME ON THE APPOINTMENT BOOKS!
By Appointment Only
346-371-0285
We are Near- 5000 Atascasita Rd.
Humble, Tx
Tues - Fri, 1pm - 7pm
Saturday, 1pm - 7pm
Sunday-Monday , CLOSED
Blog
---
Ok, first of the month MONEY BLESSINGS AND RITUAL WORK! Grab your Lalu's Roots N Conjure money oil  Some of your Lalu's Roots n Conjure Green Money Stones (Link Below)...
A frequent question I get is "How do I sync my cycle to the moon?" And although most women are referring to syncing their bleeding phase and ovulation phase to the new...
How to use your grounding stones:In your home. Place black tourmaline near your bed or in the corner of a room, for amplified protection for you and your space.